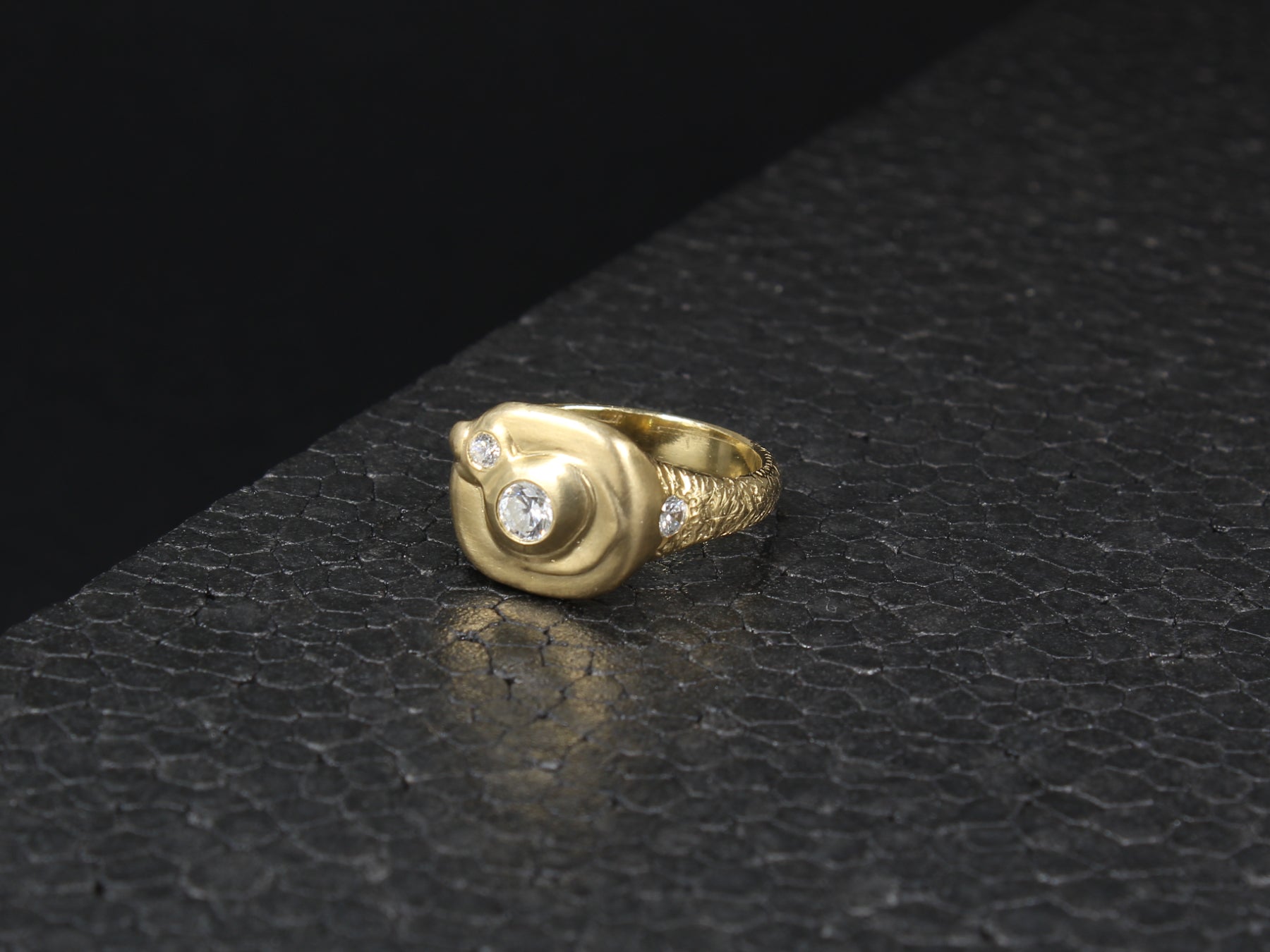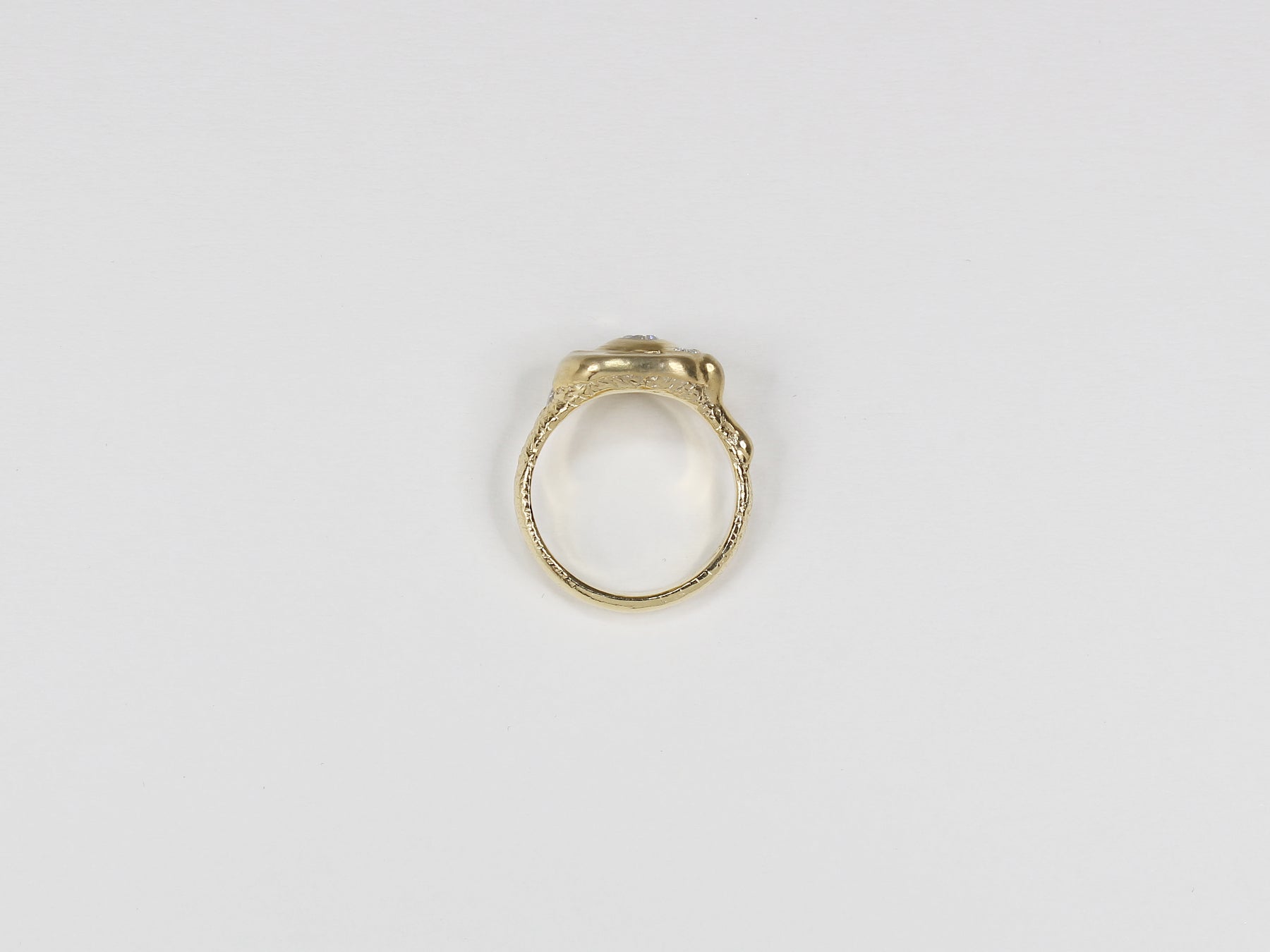 Description

Materials

Info
In a luxuriously tactile play on the phases of matter, a soft square signet is gouged and dipped. Seemingly viscous 18ct yellow gold pools and dribbles slowly over one shoulder. Brilliant white diamonds sink and settle into the satin surface.

Made from:
recycled 18ct yellow gold
Stones
3.75mm RBC FGSI diamond, 2.25mm RBC FGSI diamond, 1.8mm RBC FGSI diamond
Hand sculpted in wax. Finished by hand.
Face measures 12.5mm x 11.5mm
For custom size option, please leave a note at checkout with your size.
Please allow 2-4 weeks for production