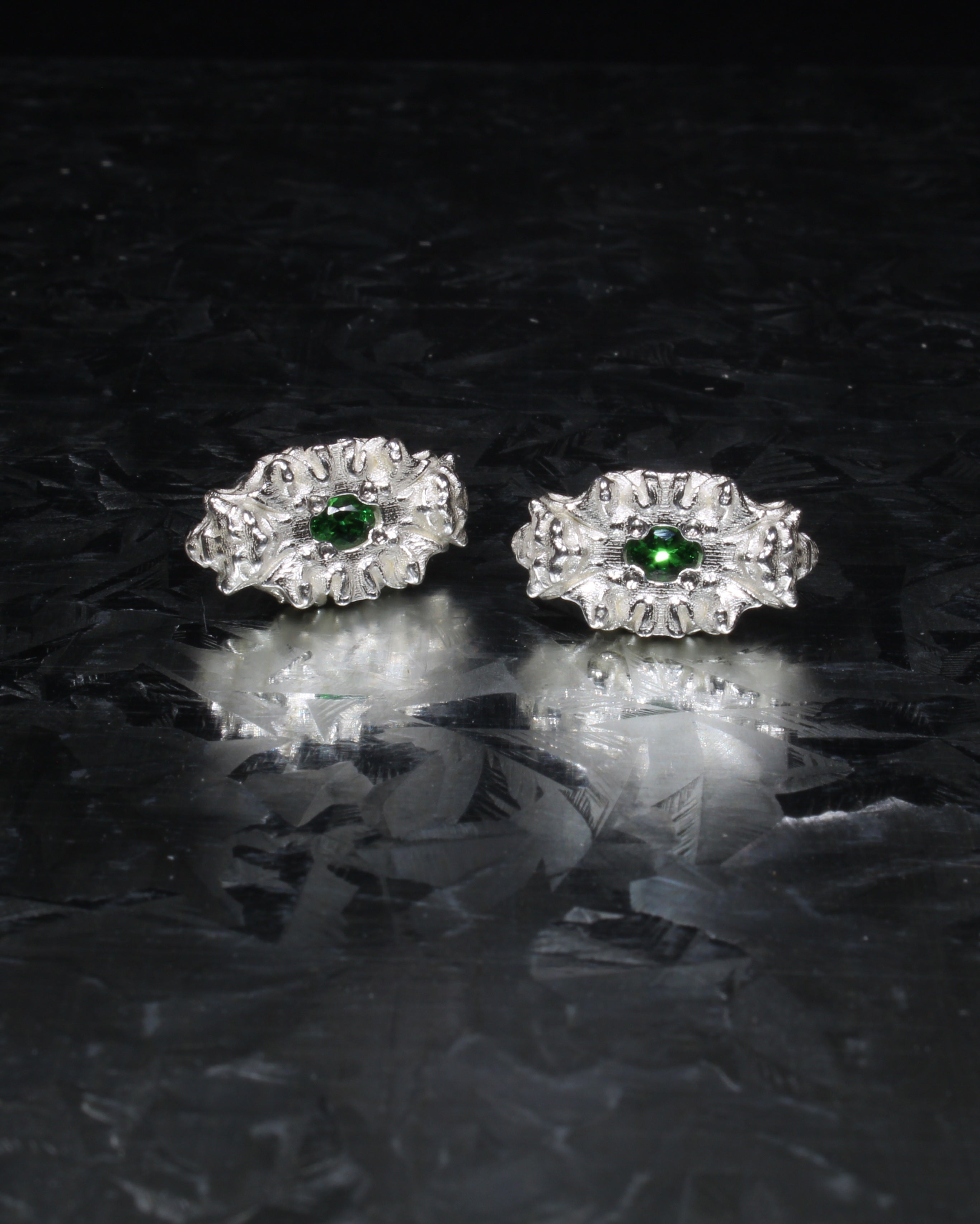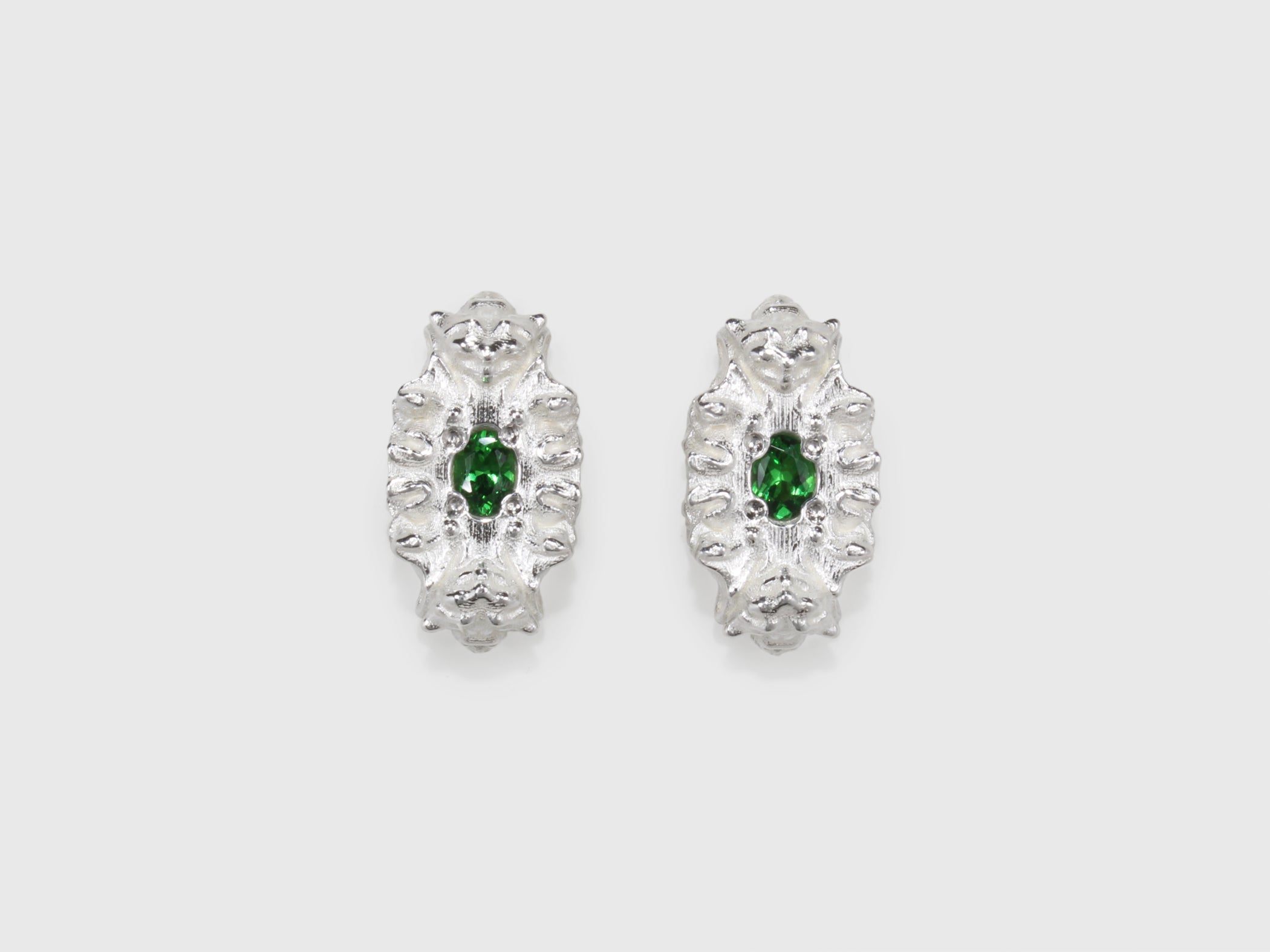 Description

Materials

Info
Seeing faces. Alien faces.
Two gems are cradled deep in a pair of strange and complicated forms, from which odd faces appear. It is part of human nature to see patterns and faces in our surroundings.


Made from:
Stones
4x3mm oval blue tourmaline
4x3mm oval tsavorite garnet
Designed and sculpted using CAD and 3D printing. Constructed and finished by hand.
Each earring 17 x 9 x 6 mm
Please allow 2-4 weeks for production