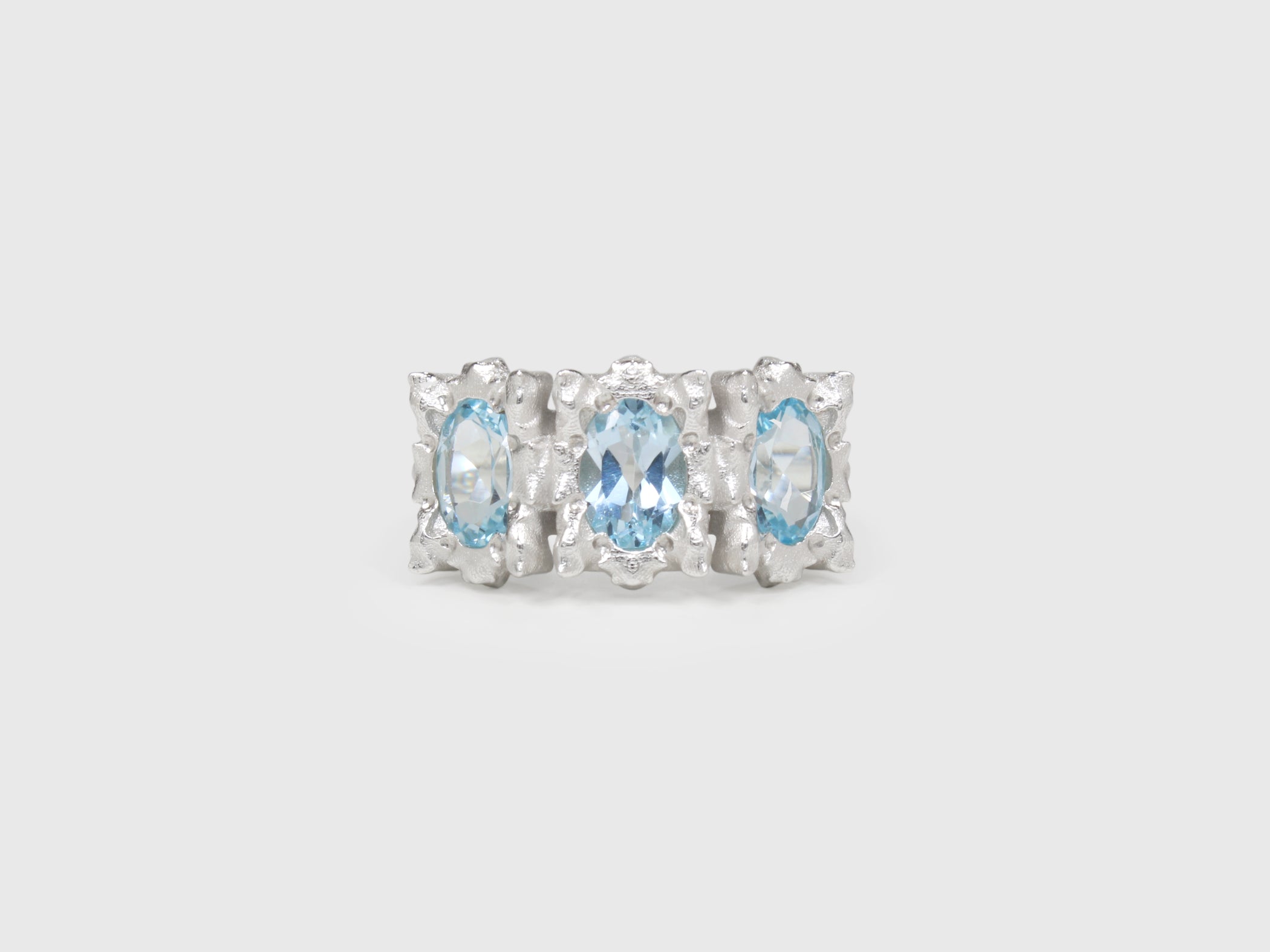 Description

Materials

Info
KOI-5 is a complex triple star system home to exoplanet KOI-5Ab. Unlike our solar system that worships just one sun, KOI-5Ab is a faraway alien world with three.
This is the larger version of the KOI-5 ring, featuring three 7x5mm oval stones.
Made from:
Stones
3 x 7x5mm oval light blue topaz
Designed and sculpted using CAD and 3D printing. Constructed and finished by hand.
Setting 11 x 22 x 5 mm
Band 4mm wide
For custom size option, please leave a note at checkout with your size.
Please allow 2-4 weeks for production