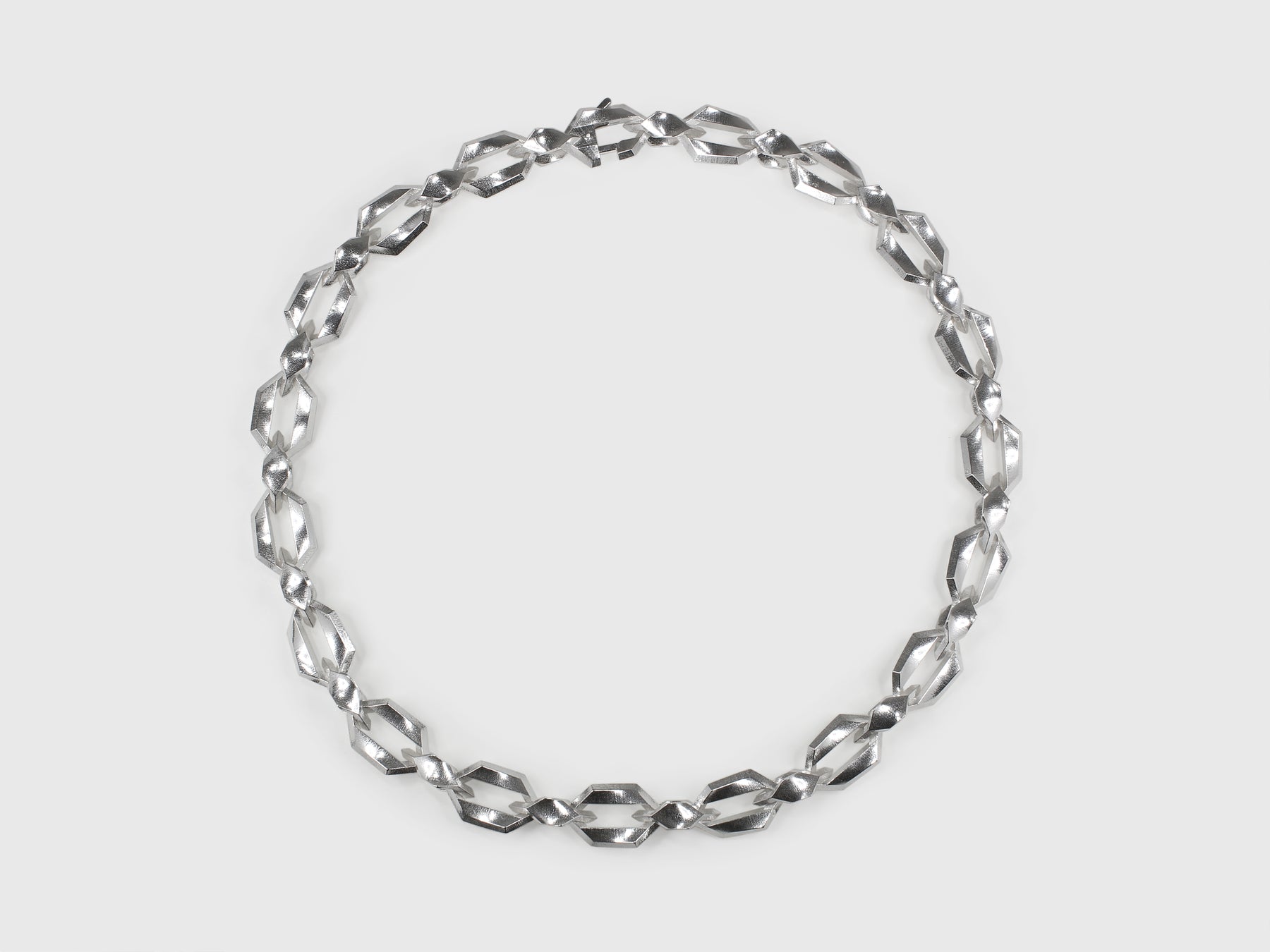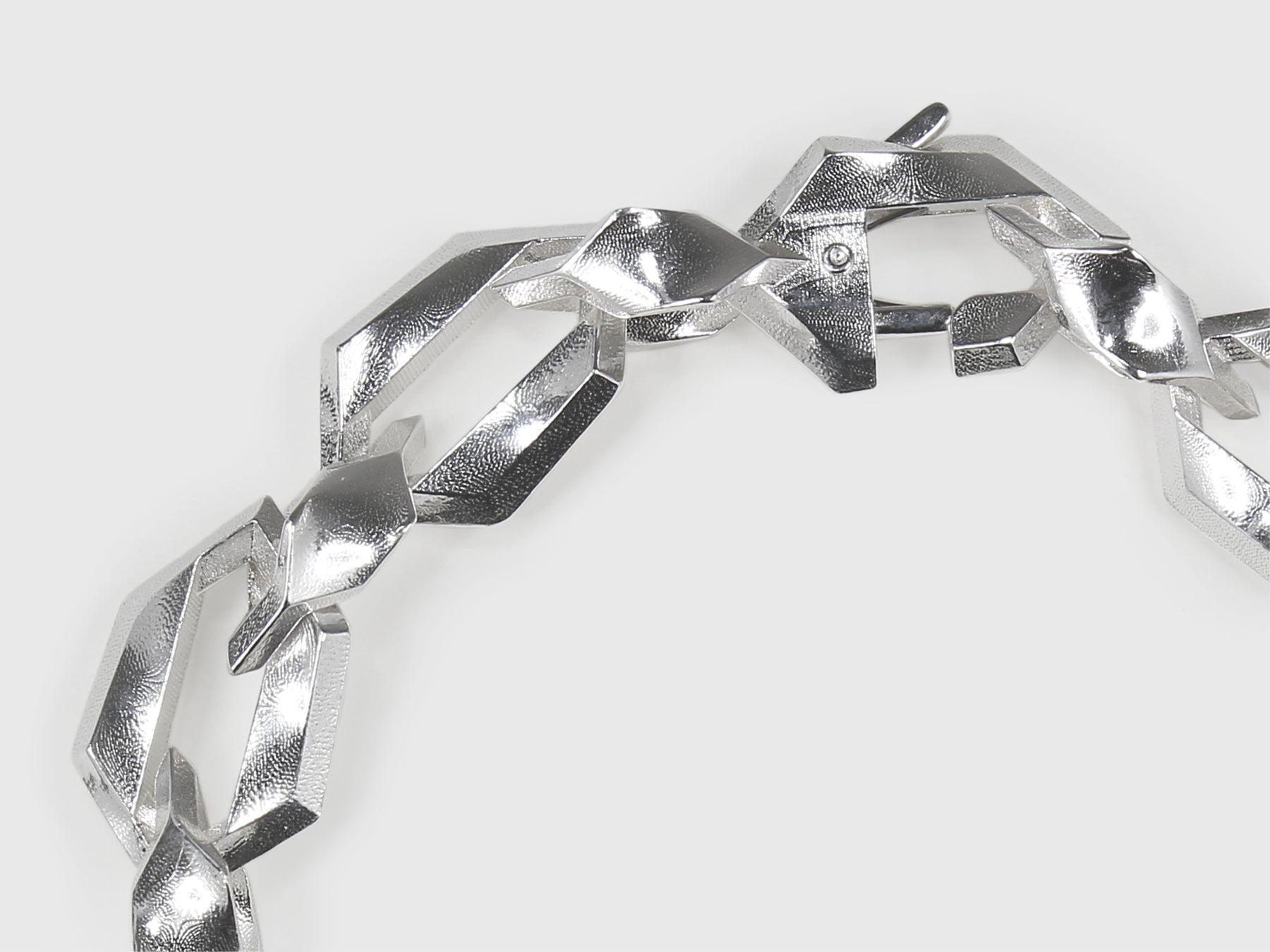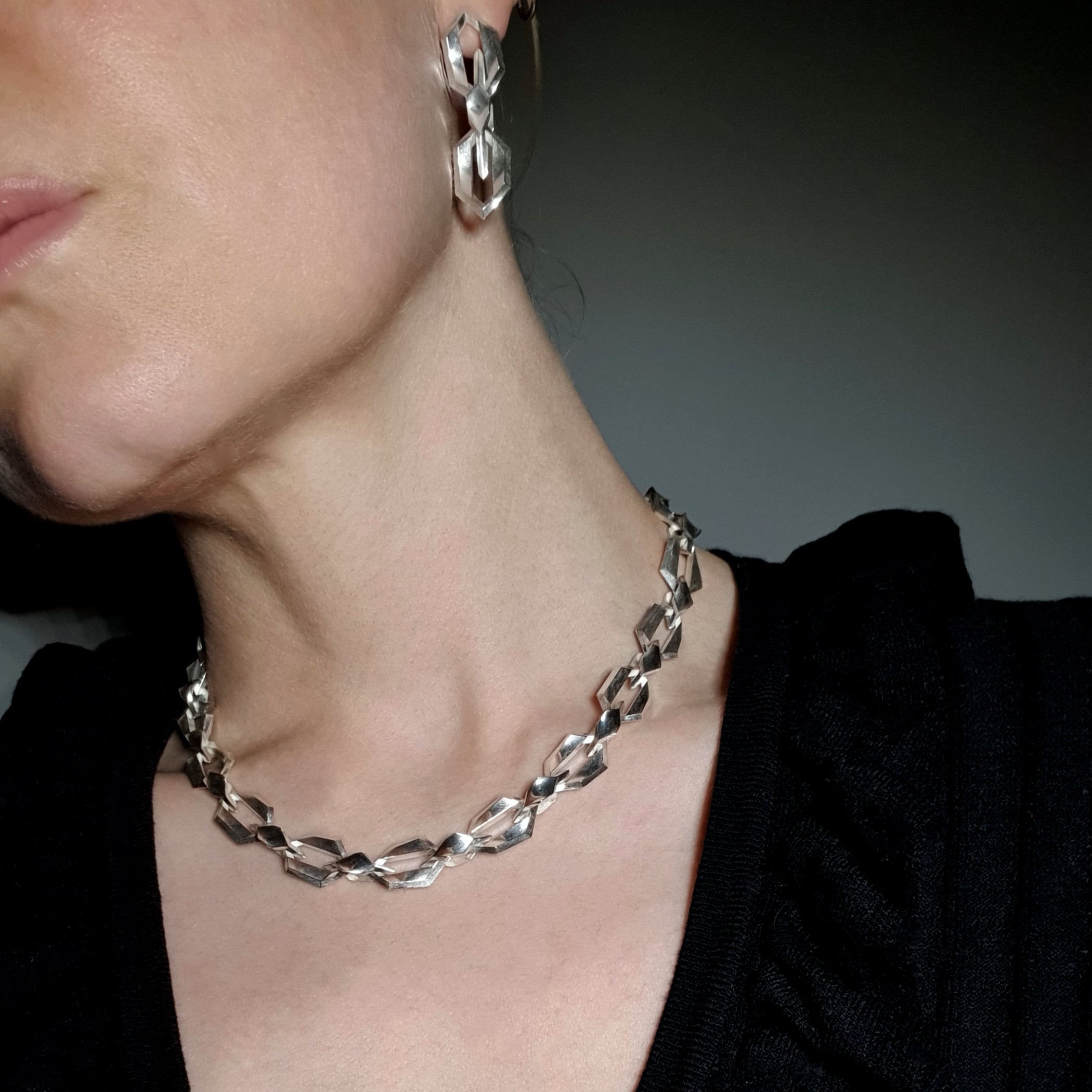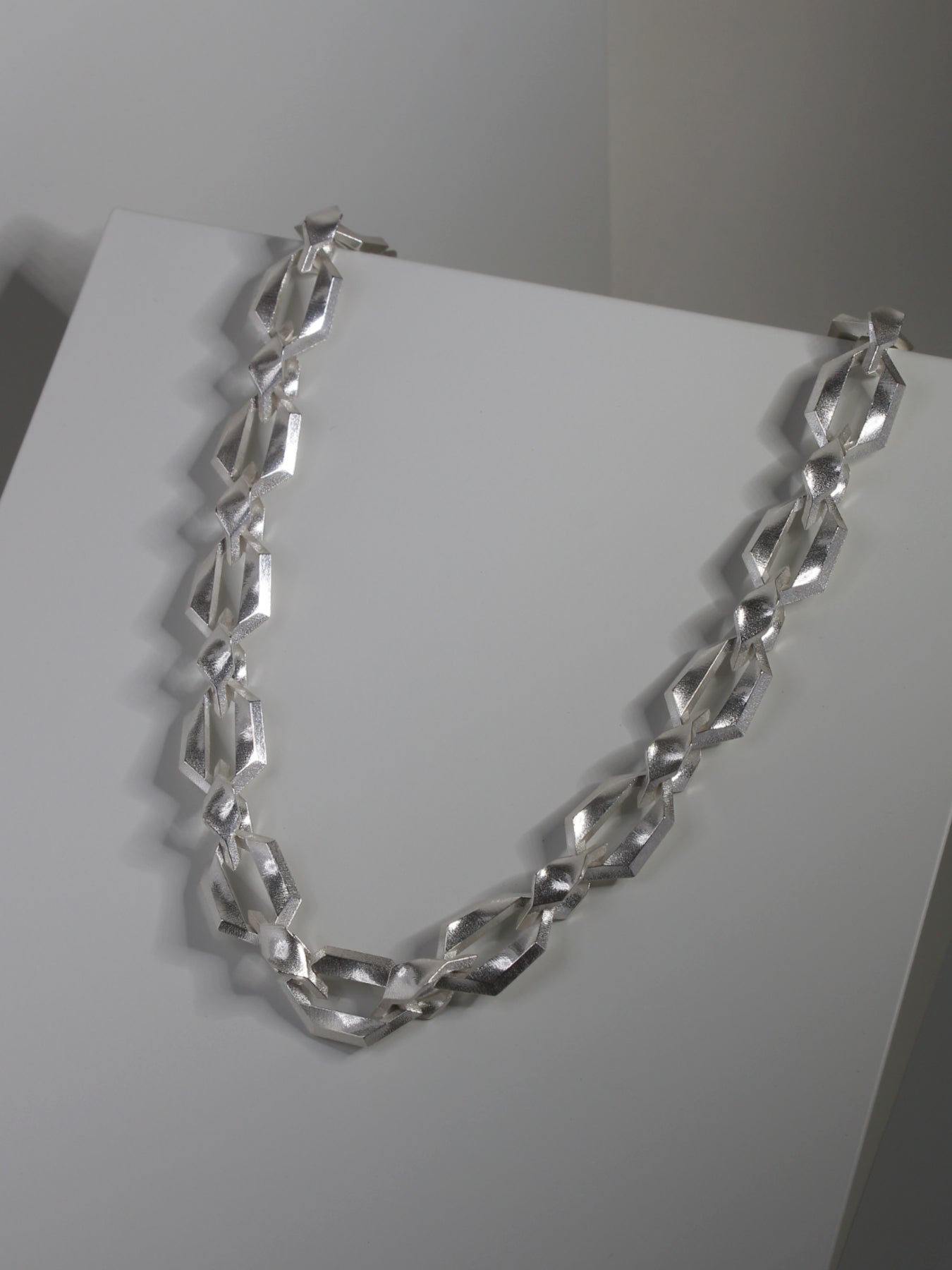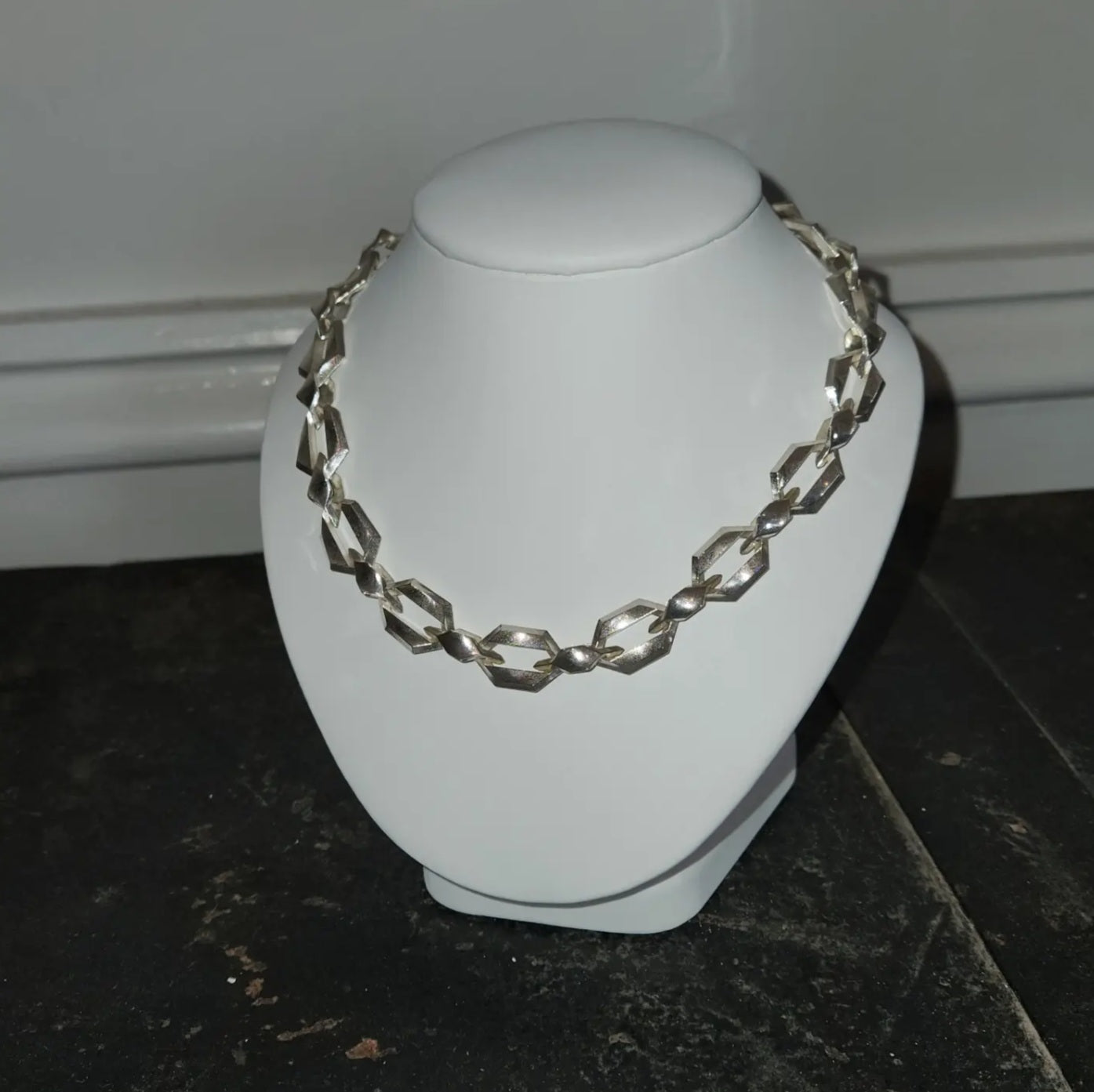 Description

Materials

Info
Rigid geometry undulates under torsion in this study of structure and distortion. A departure from the traditional curb chain with special attention paid to the retention of marks from the manufacturing process.
Model pictured wearing size S.
Designed and sculpted using CAD and 3D printing. Constructed and finished by hand.
Links measure 10mm wide
Please allow 2-4 weeks for production