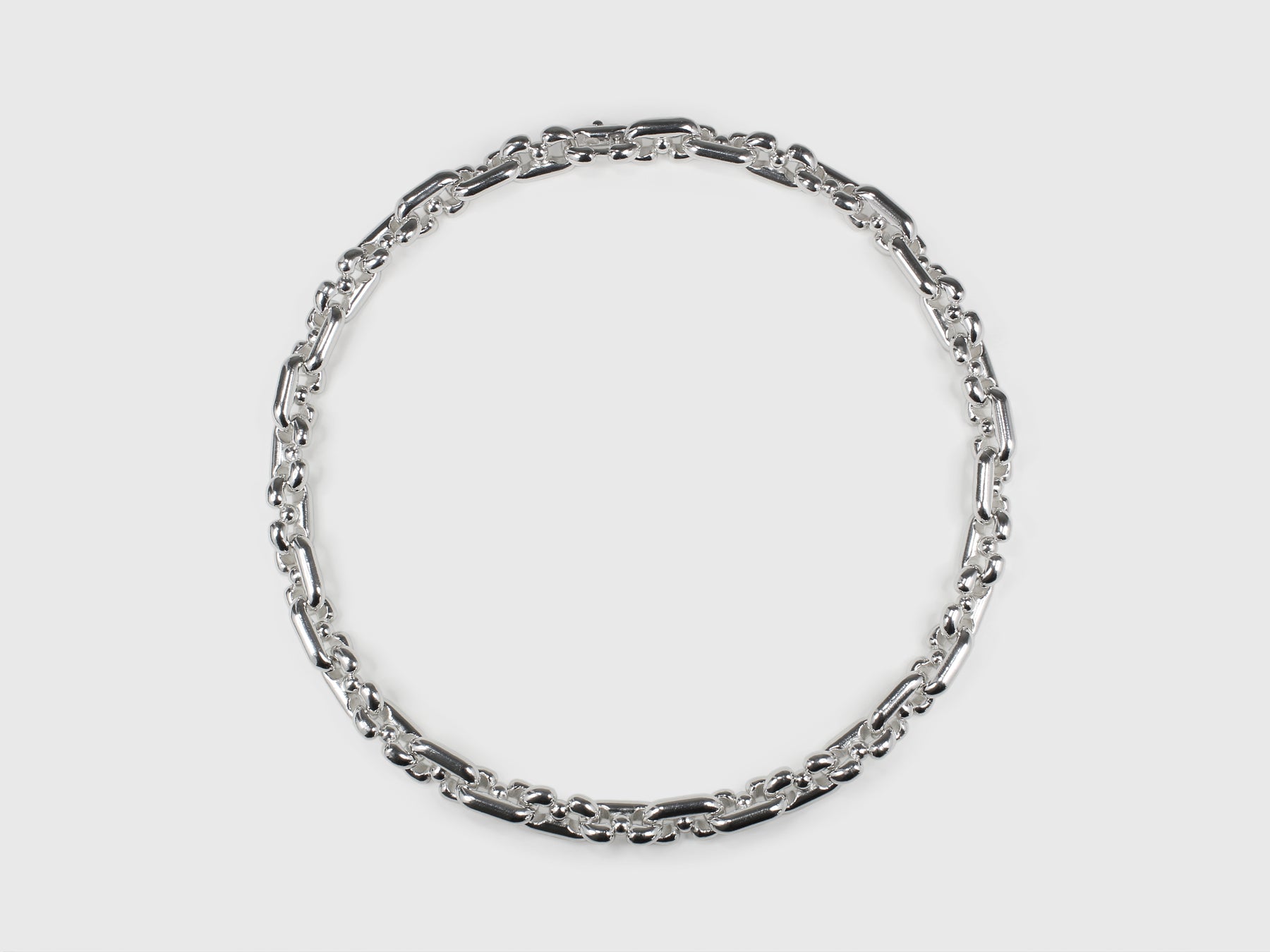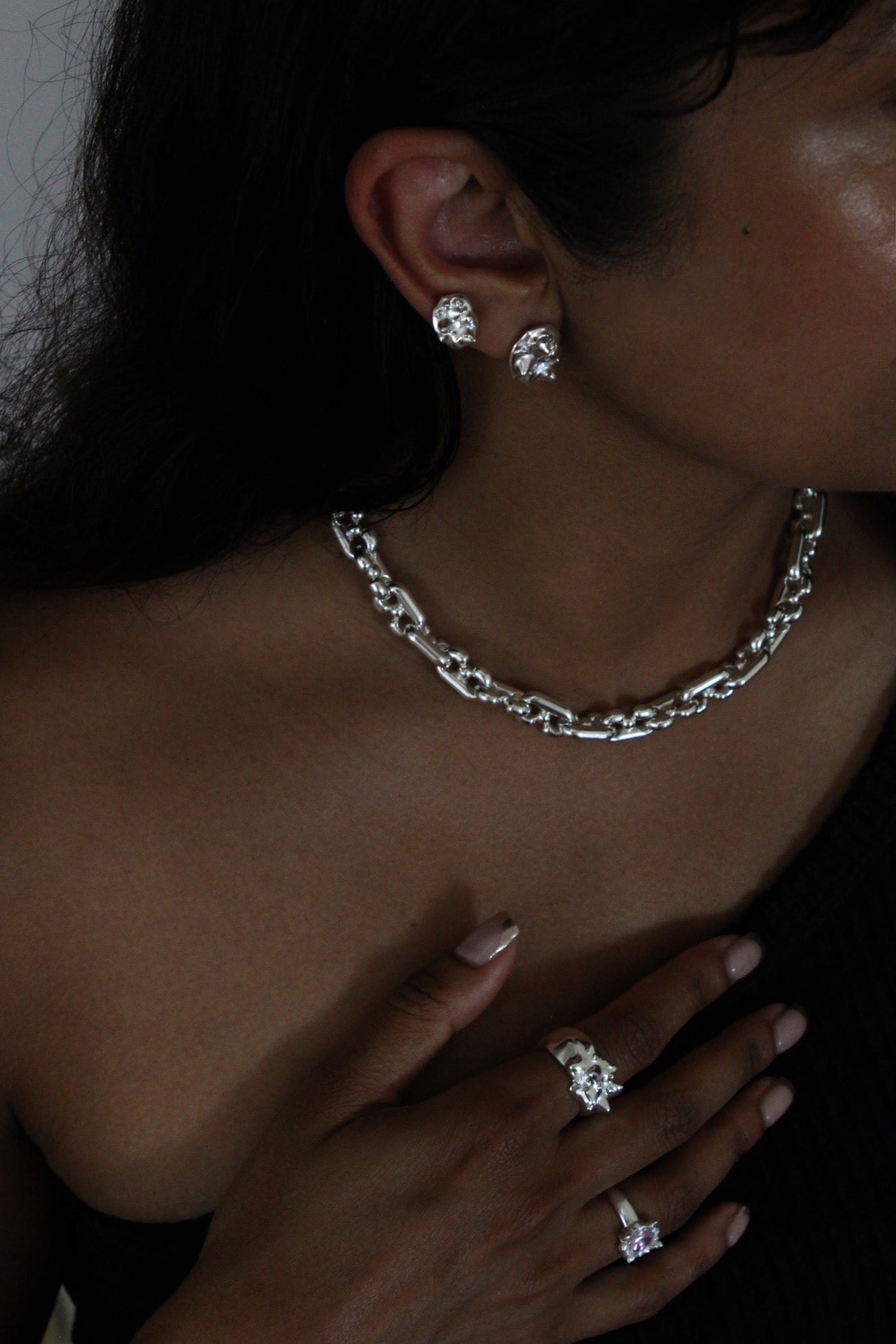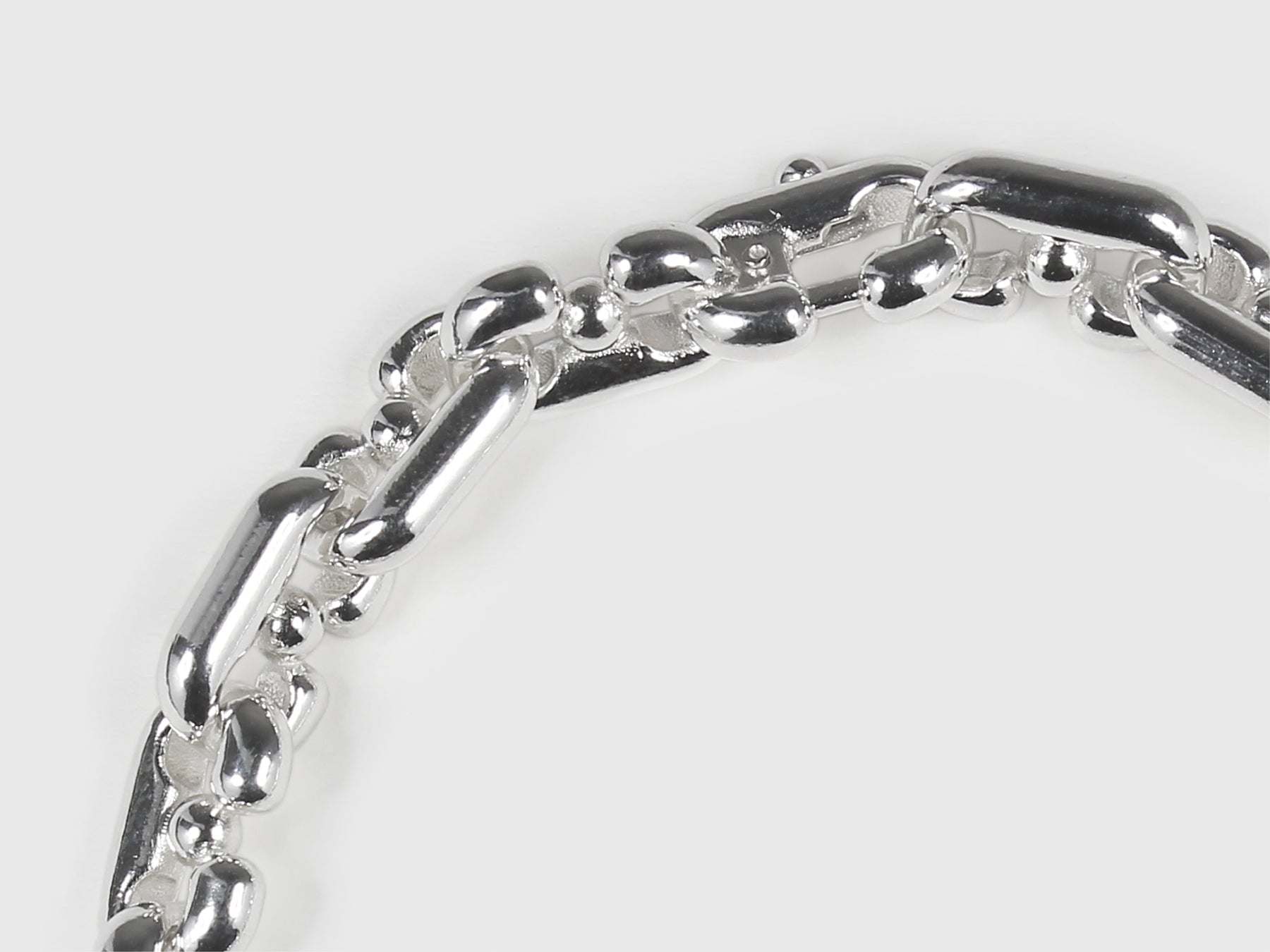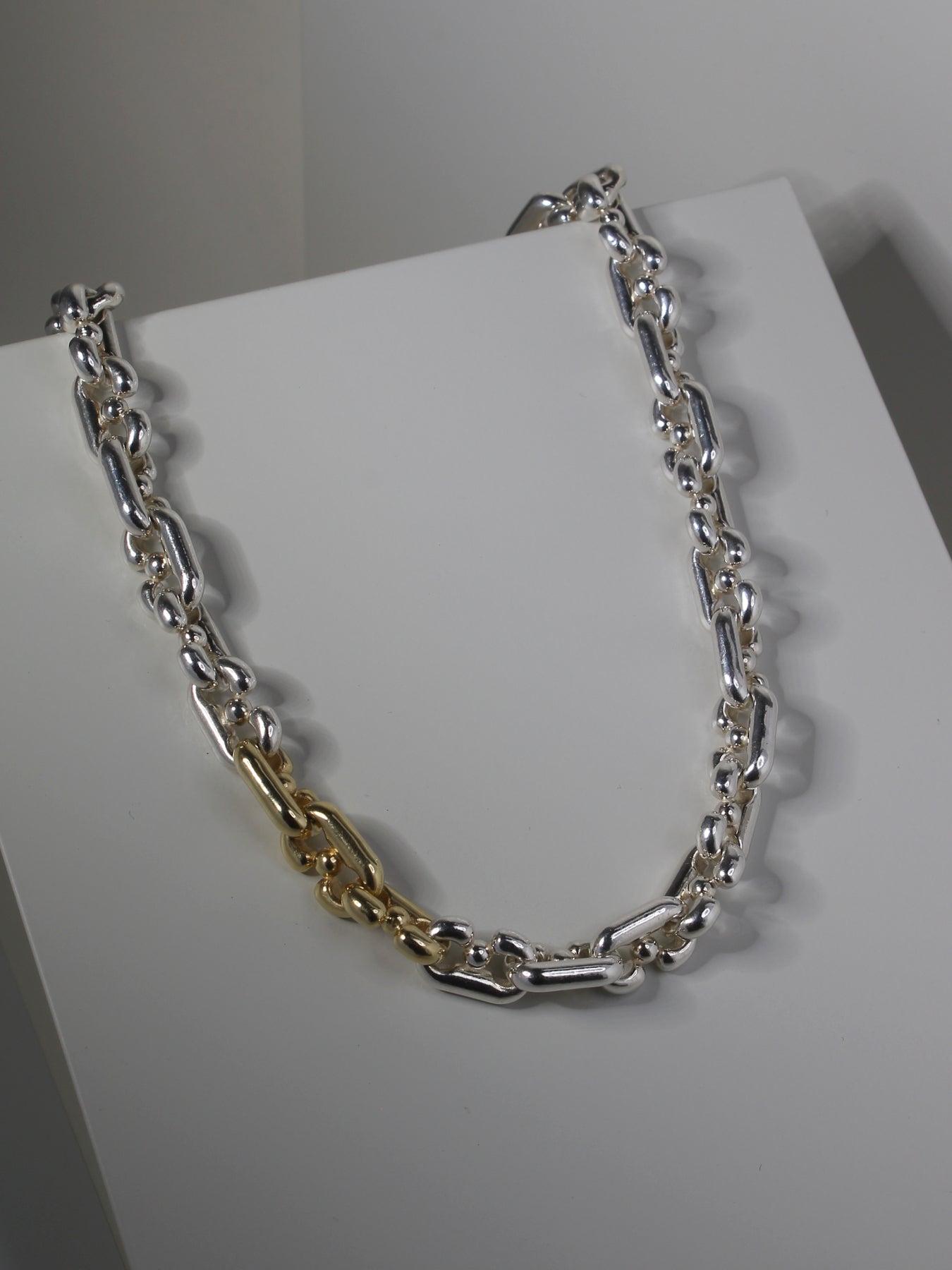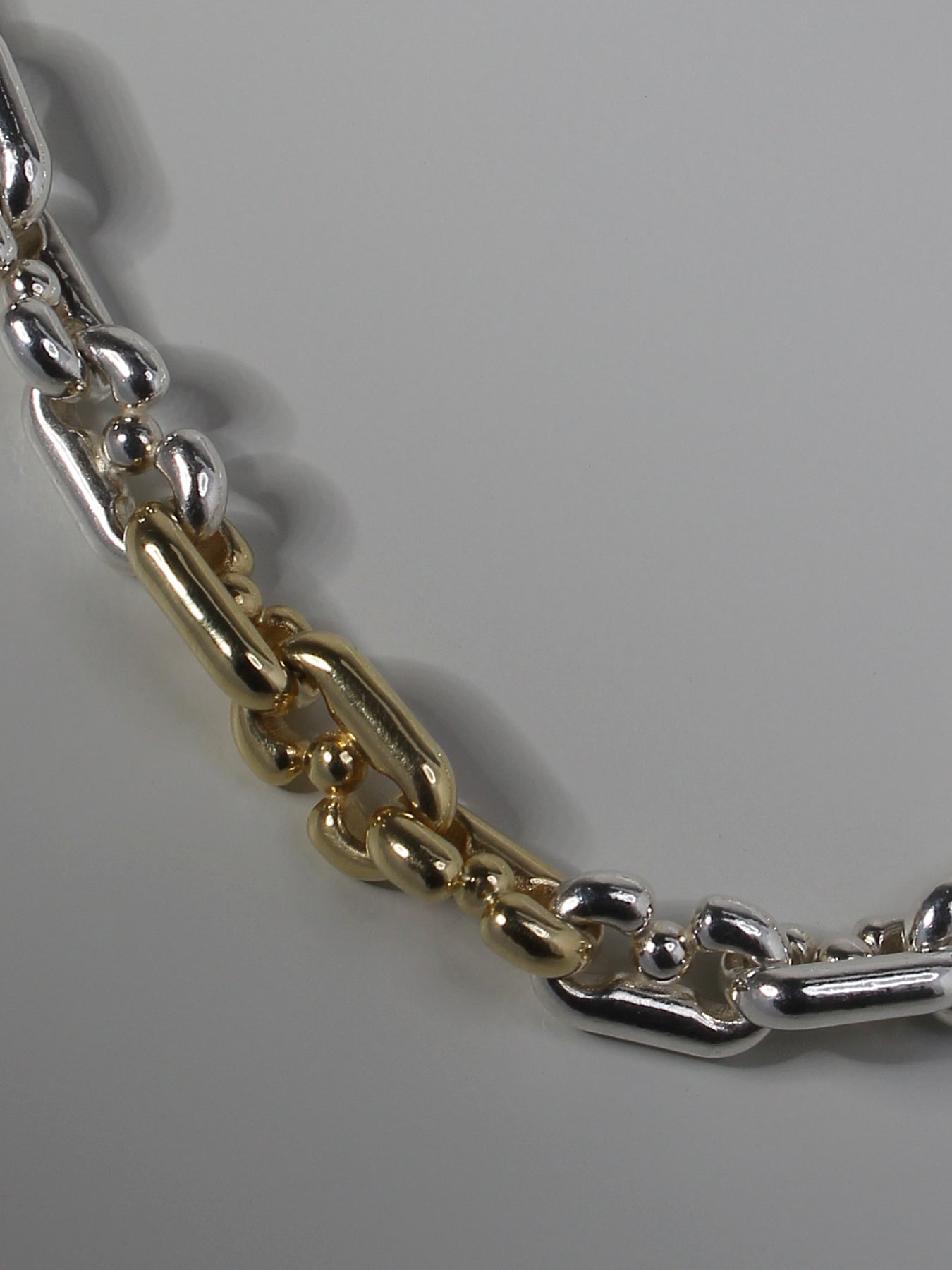 Description

Materials

Info
Form in repetition with a subtle allusion to chaos, the Bok collection is a study of space, tension and density. A weighty and sumptuous chain with timeless and iconic style.
Model pictured wearing large link in size S.
Made from
Integrated clasp
Designed and sculpted using CAD and 3D printing. Constructed and finished by hand.
Medium link measures 8mm wide
Large link measures 10mm wide
S = 40cm
M - 45cm
L - 50cm
XL - 60cm
Please allow 2-4 weeks for production