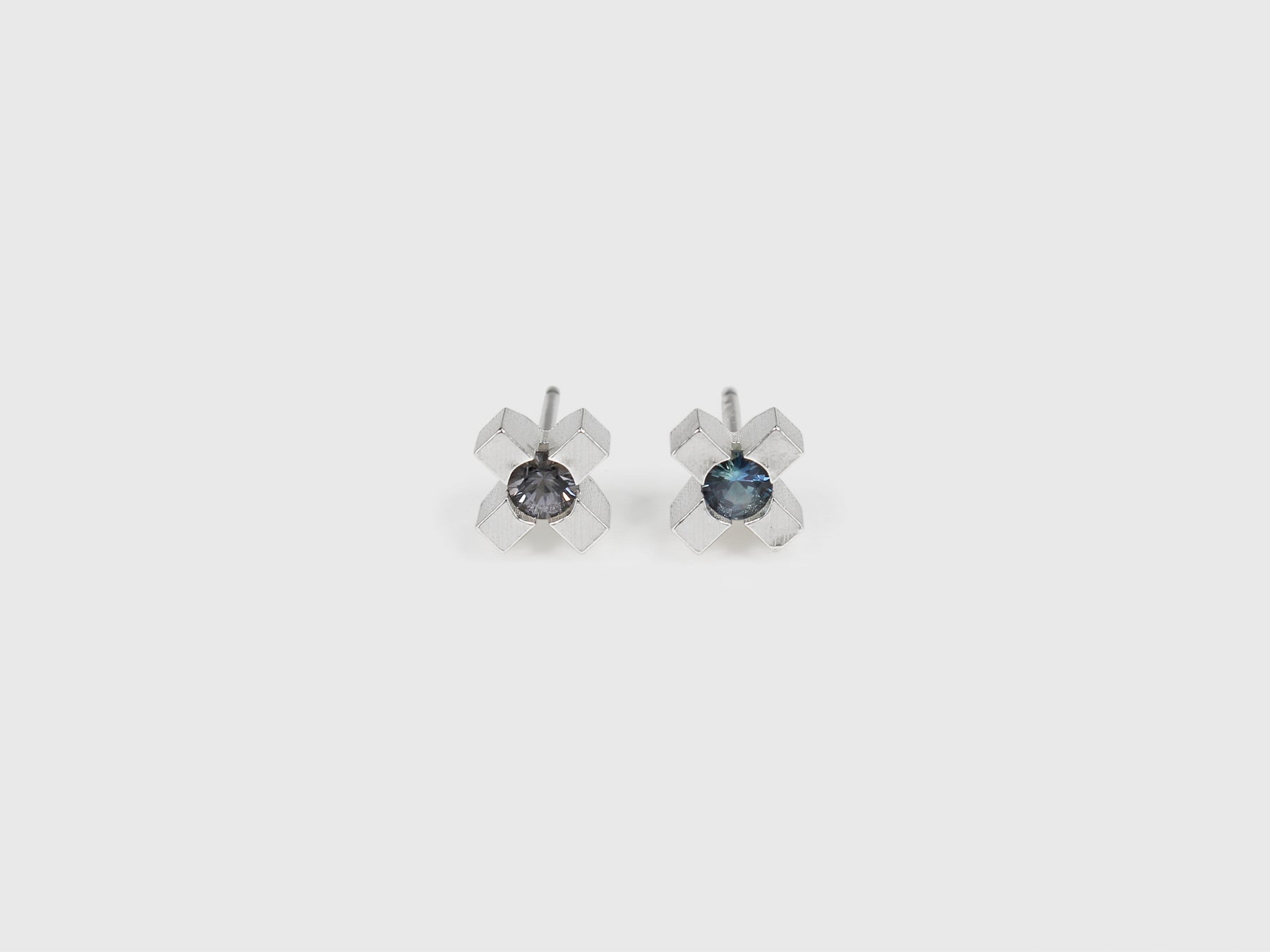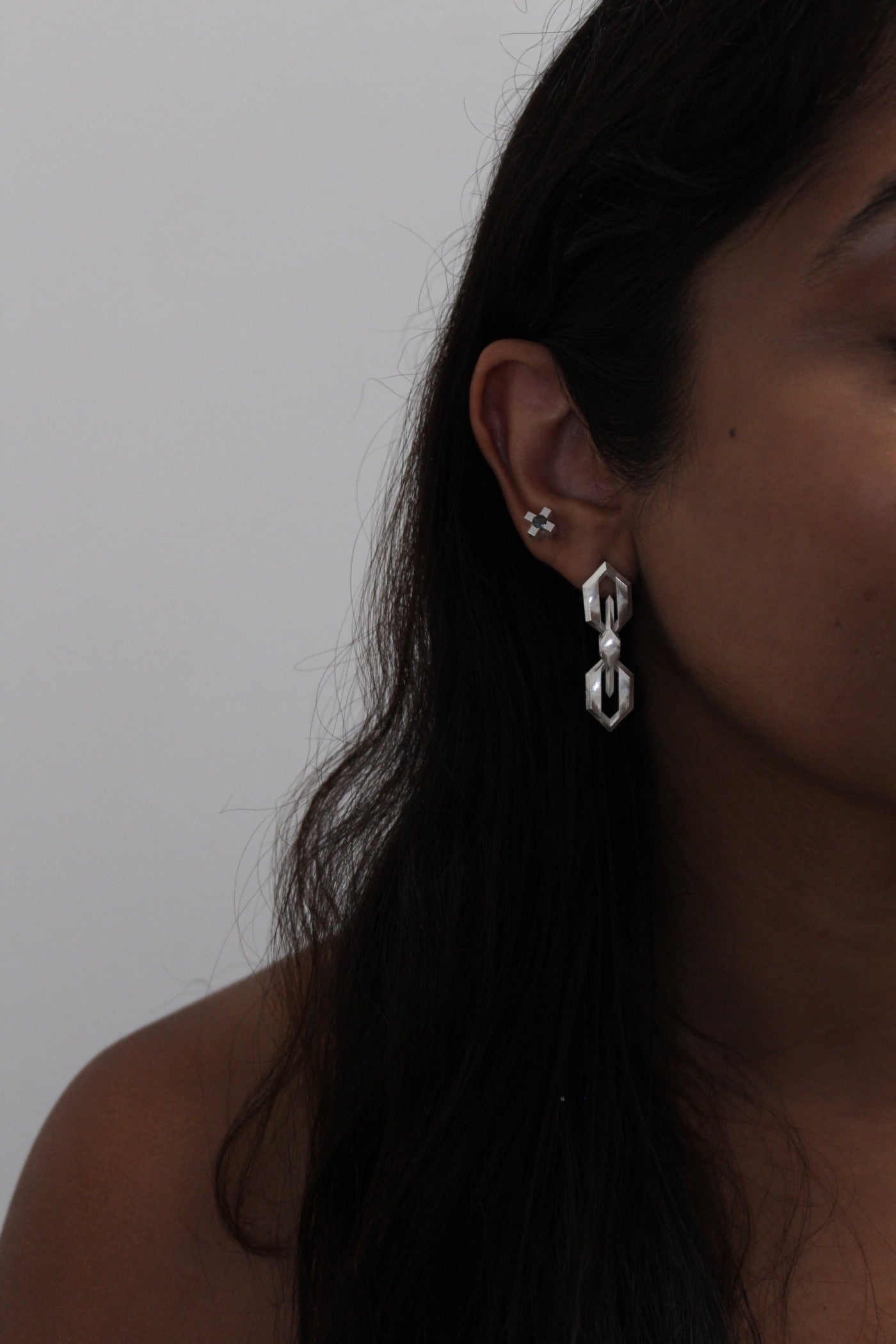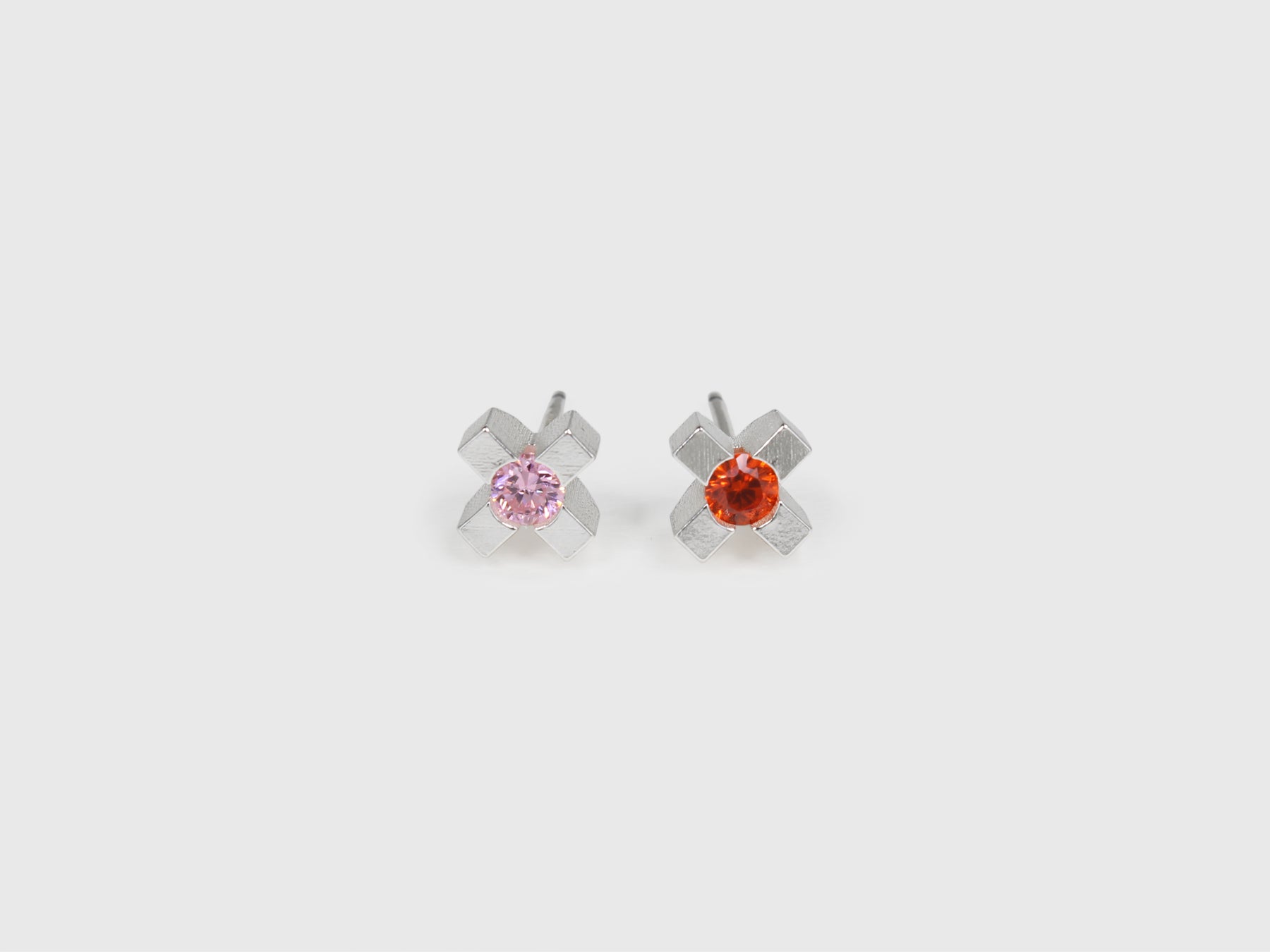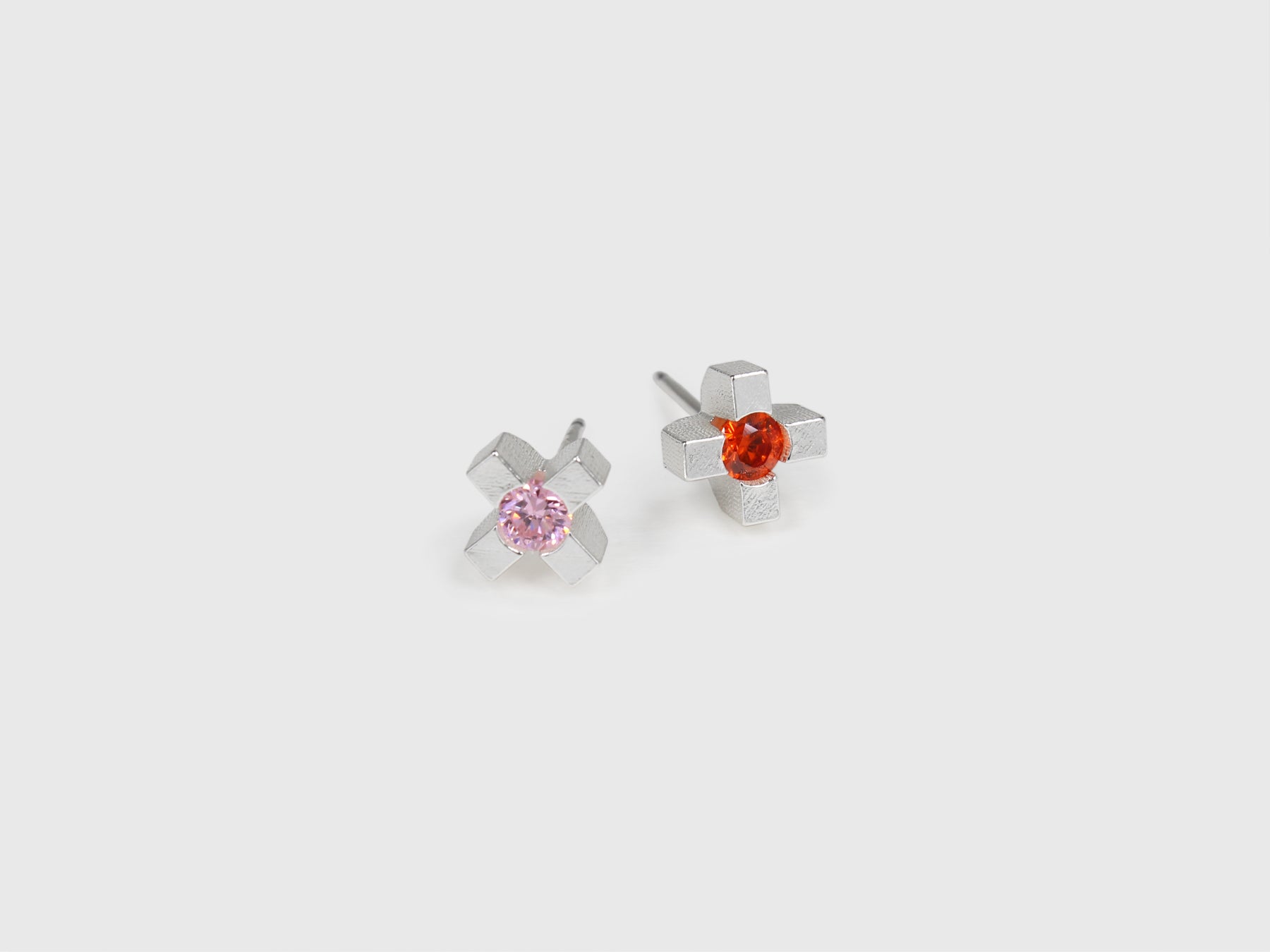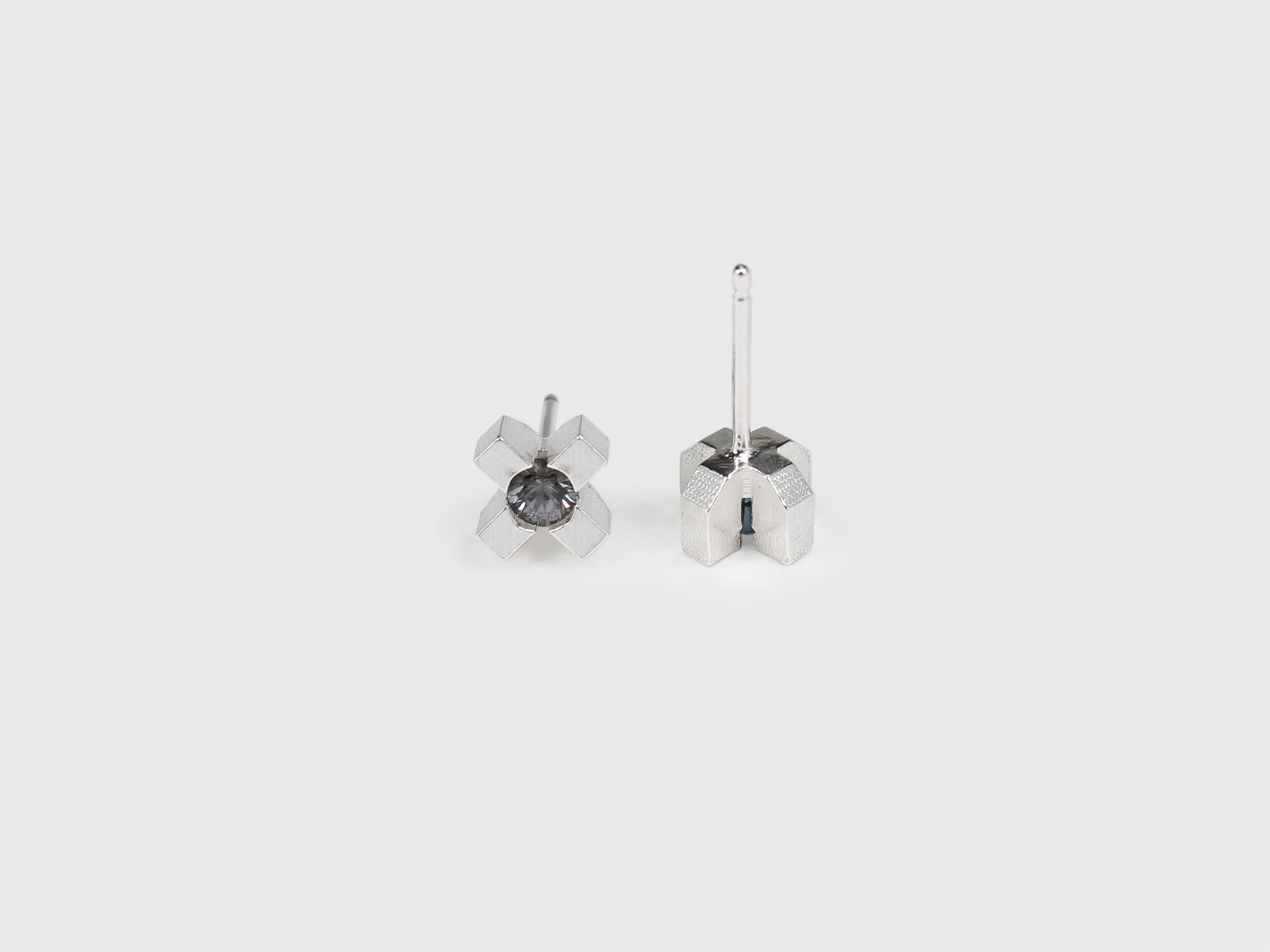 Description

Materials

Info
Square pillars, beveled at the base, rise to clutch two recessed gems. Texture from the 3D printing process complements the perfect geometric structure.
Made from:
sterling silver
9ct yellow gold
Stones
3.5mm round orange cubic zirconia, 3.5mm round pink cubic zirconia
3.5mm round parti sapphire, 3.5mm round grey spinel
Designed and sculpted using CAD and 3D printing. Constructed and finished by hand.
Each earring measures 6.5mm x 6.5mm
Please allow 2-4 weeks for production